| | Terms for purchasing Huawei products and services from Arrow |   |
| --- | --- | --- |
Huawei requires resellers of its products and services to comply with certain terms and conditions. As a distributor of Huawei products and services we are obliged to obtain your confirmation of the acceptance of these terms.
.
Confirmation of acceptance of terms
Please complete your details below and confirm acceptance of the Terms for purchasing Huawei product and services from Arrow.
* Required Field
We will only use your information in accordance with our Privacy Policy.
Documents for review and download
Terms Applicable Version 1.1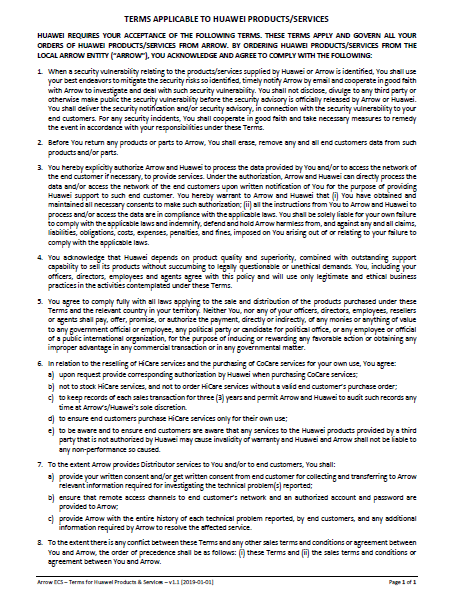 Arrow Privacy Policy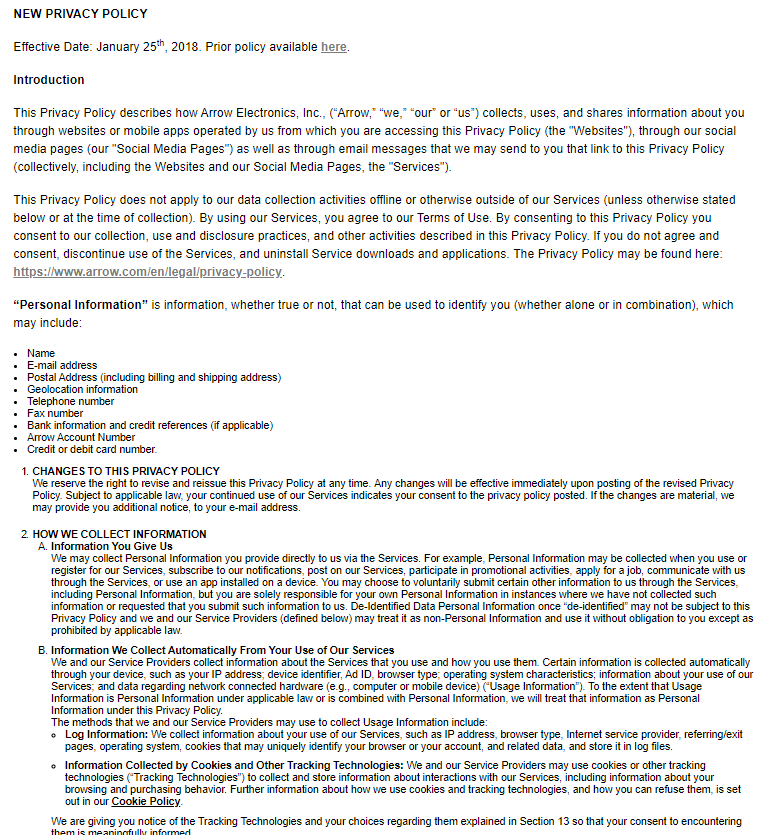 Contact Us
Click here to contact the Arrow ECS Contracts Team.